Generally speaking, I'm shit at painting, I'll admit it. Especially traditionally--oh man! Anyway, I wanted to do some digital painting practice with a couple of characters, using greyscales to get the contrast right and then colorizing them. Worked pretty well.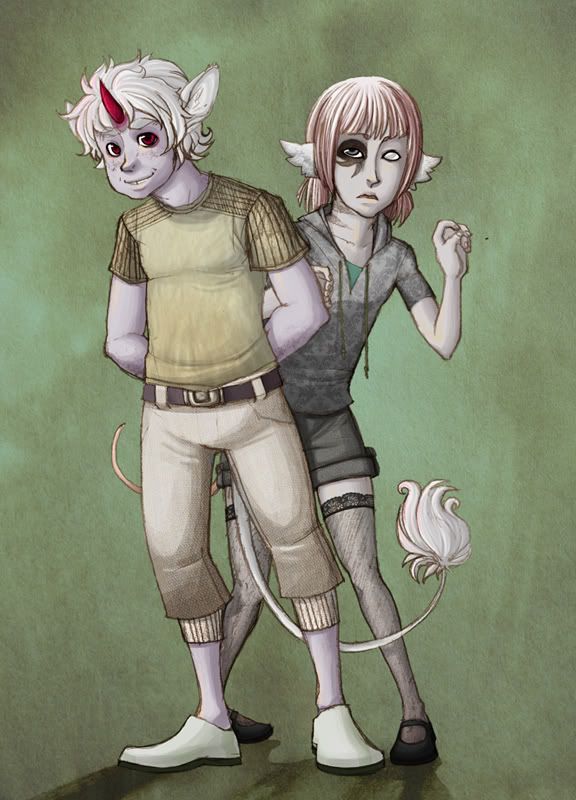 Of course it looks kind of weird without the multiply layers on top! Haha.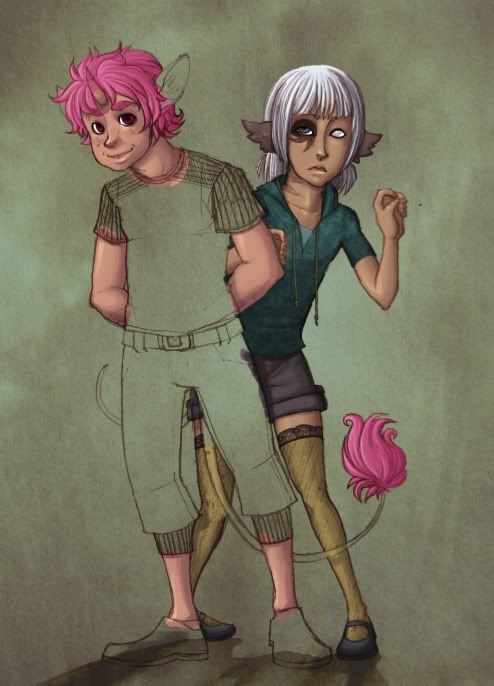 I did resort to my cheaterly ways by putting a colourizing layer over top to warm it up and unify the colours. Ah, how I love working digitally.